Accessible travel – why we need to shout about it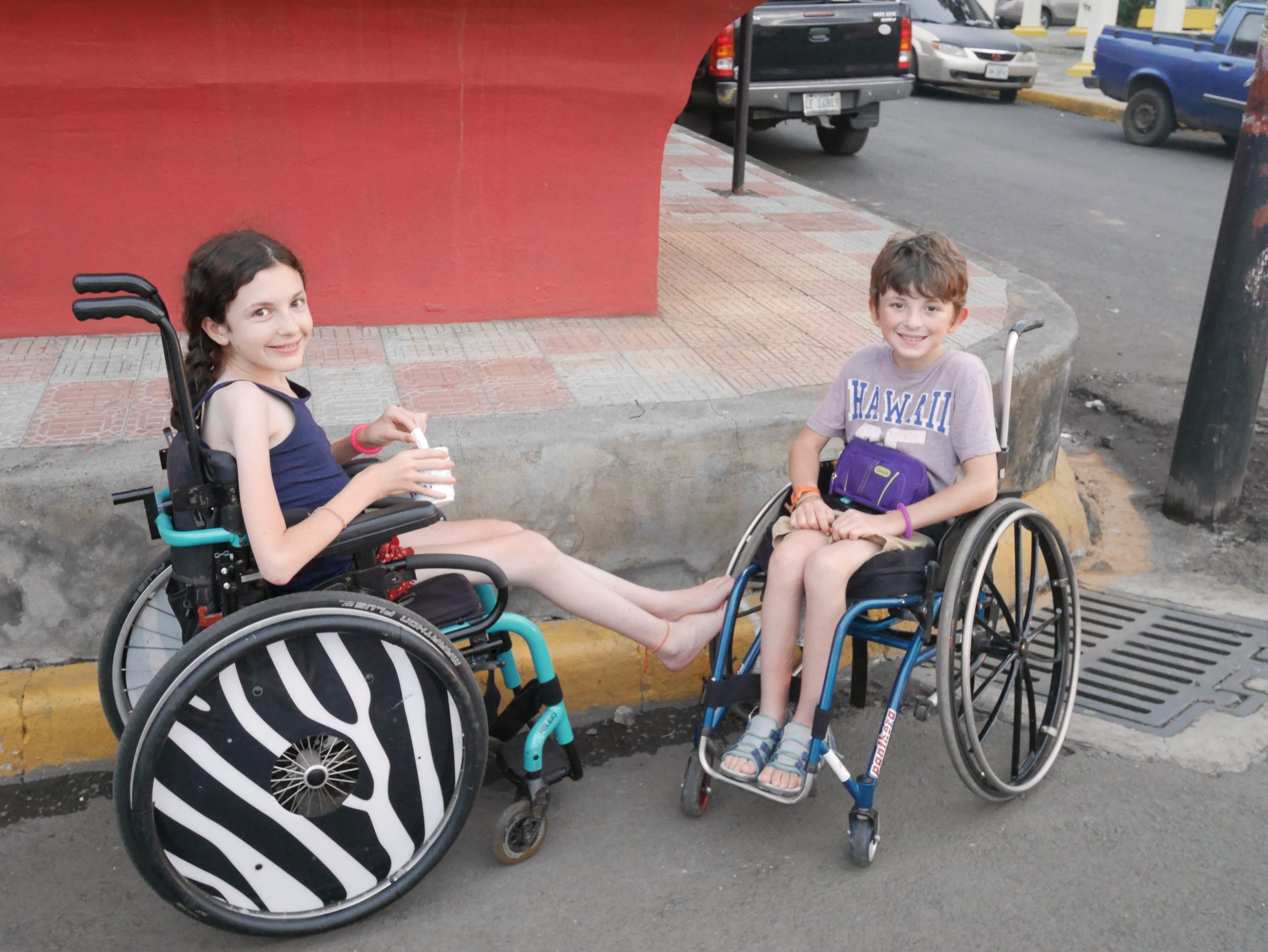 So, I'm sitting at the kitchen table with my laptop, surrounded by piles of paper and hundreds of unedited photos. I have an innumerable number of emails to reply to and a definite sense of not knowing where to start. The weather is grey. I am wearing about three jumpers to keep warm. Adventure feels a long way off.
It is at times like these that I need to remind myself of the reasons why I started this project. But then I just happened on a photo that reminded me of exactly that. This picture was taken on the San Juan River in the Nicaraguan rainforest. We had travelled for days to get there, by various methods including chicken bus, ferry, and a tiny twelve-seater plane. It was an amazing experience if it had been somewhat of a challenge! A couple of hours later we would be helping the kids through the portholes on to a slightly bigger boat to get into the dinghy to take us to our hotel. Their wheelchairs would be passed through afterwards and tied on at the back.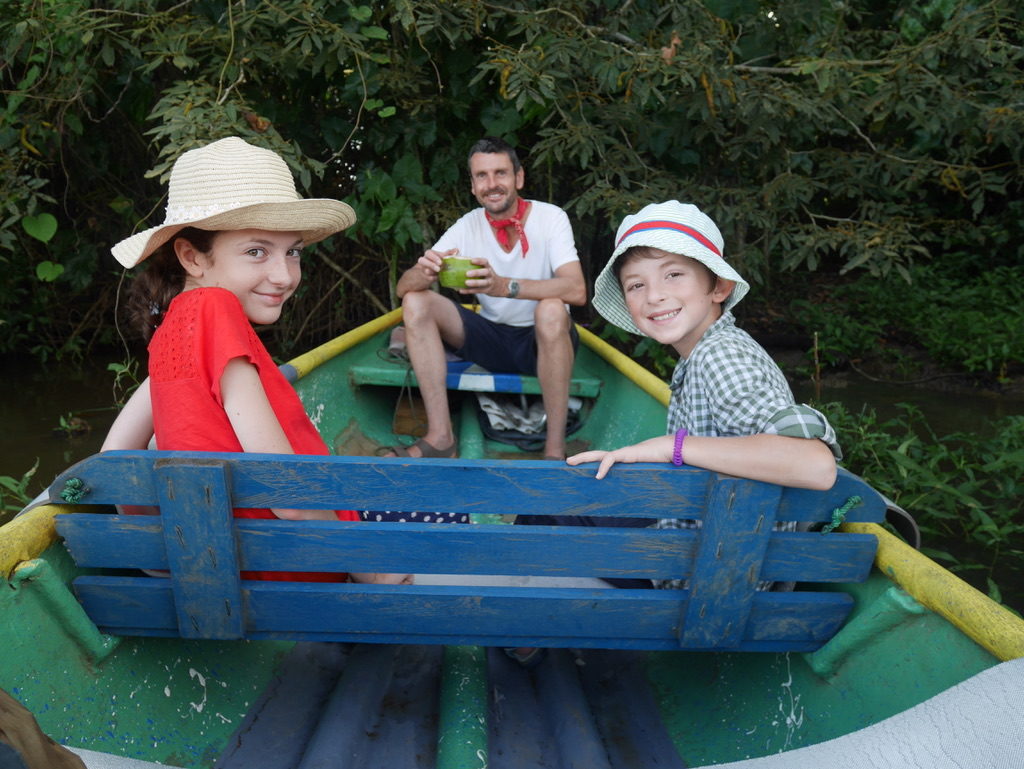 I am phenomenally proud of my children. Molly is studying law at university and loving her part time job at the same time. She handles everything thrown at her with calm and maturity. Stan is studying hard for his GCSE's, after which he is off to South Korea for almost a month with the Scouts to attend the World Scout Jamboree. He is the most accepting person I know. They are two kind, funny and clever young people with bags of ambition and the determination to make it happen.
They were both born with Spinal Muscular Atrophy, a genetic neuromuscular condition that causes severe muscle weakness and the need, in varying degrees, to use a wheelchair. But neither of them let their condition prevent them from doing the things they want to do, whether it is travelling the length of the country to attend a music festival, night hiking on Dartmoor or kayaking down a jungle river in Nicaragua. And that is just how it should be.
Many of you will be familiar with the social model of disability which states that people are disabled not by their impairments or their differences but by the barriers society imposes on them. These could be in terms of physical environment, attitudes of others or the way in which certain processes are carried out. In short, that the discrimination and difficulties faced in day-to-day life by many disabled people are not an inevitable consequence of their conditions, but due to shortcomings in society.
Travel is a classic example of this. Just because someone uses a wheelchair or has some other disability does not mean that they are less keen to get out and see the world. They may be as passionate as you or I about hiking the Inca trail or going gorilla trekking in Rwanda. Similarly, they may want to go and spend a week by a pool, sipping cocktails. Or perhaps something in between? All these things are possible.
Yet, in most cases, being able to do this if you do have additional needs becomes difficult as the information about how to go about it is simply not there. At a base level, check any hotel website – where is the information about accessible rooms? Is it mentioned on their site? Rarely, if ever. Although, at this point, I would like to give a shout out to the Hotel Brooklyn in Manchester which goes one step further in offering Liberty Rooms with design led adaptations as standard. And in prime place on their website. https://hotelbrooklynmcr.co.uk/room/liberty/
I was recently fortunately enough to attend a talk in which Robin Sheppard, owner of the Bespoke Group of hotels, of which Hotel Brooklyn is one, gave a very refreshing view of attitudes towards accessible design. He asked 'Why don't we celebrate doing things better than we have been asked to do?' in reference to the fact that most accommodation providers see the accessible rooms as just something they must do. His approach is to offer more than is required and make the so-called Liberty Rooms the most spectacular of all.
But he is the exception to the norm and there is still a long way to go until disabled people can travel as freely as their non disabled peers. While in some cases this can be because of physical barriers, there are also many when the only real barrier is the lack of access to current and relevant information. Sometimes it can be the smallest detail that can make all the difference. Often, that is less tangible than grab rails and ramps, but knowledge of the external environment can be make or break. Are there drop kerbs? Definitely not in the title picture! Are there accessible public toilets? Can I get an accessible taxi?
It takes a dedicated person to plough through tens of pages to find that small detail. Often, they will give up before they even get to that stage. And so the adventure is over before it begins. Yet, there are so many more opportunities out there than are widely known about.
In keeping with the aforementioned social model, for many disabled people it is not their condition that is preventing them from travelling. They have the money; they have the desire. It is the failure to make accessibility information a priority.
And that, in a nutshell, is the thinking behind this project. I wanted to create a place where people can come and find out what they need to know with clear, detailed and accurate information. In doing so, it acts as a forum for people to share ideas, gain inspiration and find out details about the organisations who can make these travel dreams happen.
When I started A Wheel and Away it was very much a part time project of passion fuelled by lots of encouragement from friends and family. I would love to say that I was doing it for purely altruistic means. But I will admit that it was also fuelled by wanting to create a little slice of something for my children, to enable them to do all the things they want to do in the future.
However, I quickly realised how much I have bitten off and while it is a little daunting, this only makes me even more convinced of the necessity for such a resource.
So, in conclusion, can I make two requests? They are calls to action.
If you work in the tourism industry have a look at your offering. What more can you do for that twenty percent of society who has a disability? How are you going to let them know about it? It should be loud and proud in everything you do.
Secondly, do you or someone you know, have a disability or impairment? This may be physical or sensory. Perhaps you are just one of the people with whom age is catching up a little? Then get in touch at https://awheelandaway.com/contact/
Tell me about your own experiences. Is there anywhere you can recommend? Anywhere you would definitely avoid? Do you have a little nugget of information that could make all the difference to someone's trip? Let's get the conversation started and help to build a community which can knock down some of society's barriers to accessible travel.
I'm looking forward to hearing from you.