Visiting Tirana – how accessible is Albania's capital city?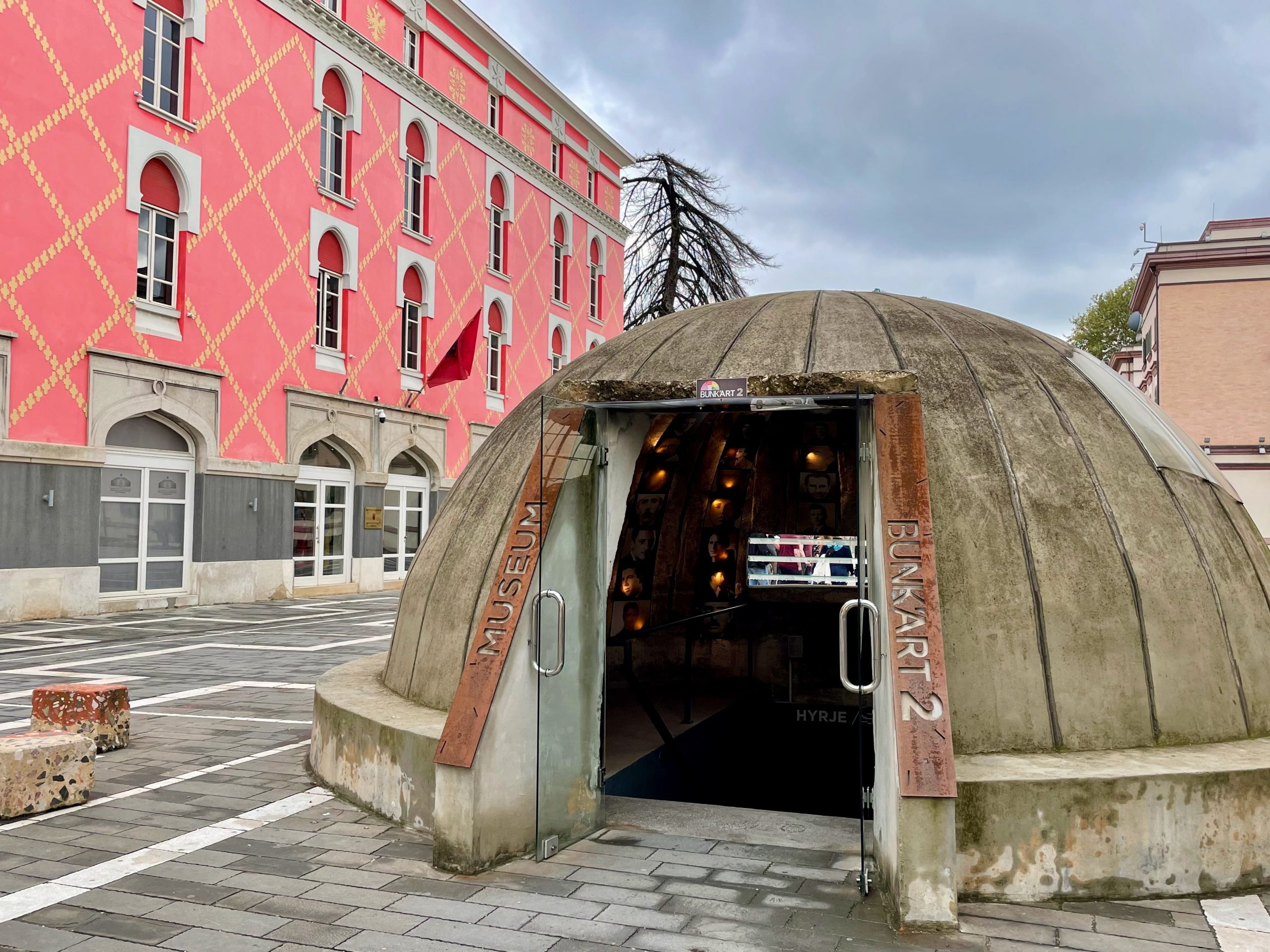 There is a saying in the Cambridge English dictionary that all roads lead to Rome. It essentially means that all methods lead to the same point in the end. It is also the name of an episode of Doctor Who, but I digress. In Tirana, it certainly feels as though all roads lead to Skanderbeg Square. The square is named after the Albanian national hero who successfully repelled the Ottoman invaders for more than 25 years. This large space in the centre of Albania's capital city acts as a successful reference point, largely by account of some of the taller buildings on its periphery, which offer a good visual reminder of the way back should you lose your way when exploring.
However, if the visual references are not enough there is no need to worry. The average person on the street will go out of their way to help point you in the right direction. In fact, it is quite common for them to walk a good few hundred metres out of their way to help you find the right route. And so it is that the first thing you will probably notice in Tirana is the genuine warmth of the people you encounter.
But let's start with Skanderbeg Square. From the point of view of a wheelchair user it is, rather unexpectedly, a pleasant surprise. The square itself is a large open expanse, almost three times the size of London's Trafalgar Square. It can be accessed from five or six different routes, all of which are easily navigable in a chair. The square itself slopes gently towards the centre from all directions, an engineering trick designed to eliminate standing water on the ground. Thirty different types of local stone have been used in its construction, with the result, that when it is when it is wet is shows as a multitude of colours. However, it also means that the surface does not become slippery so for those with mobility or visual problems it is an easy surface to navigate.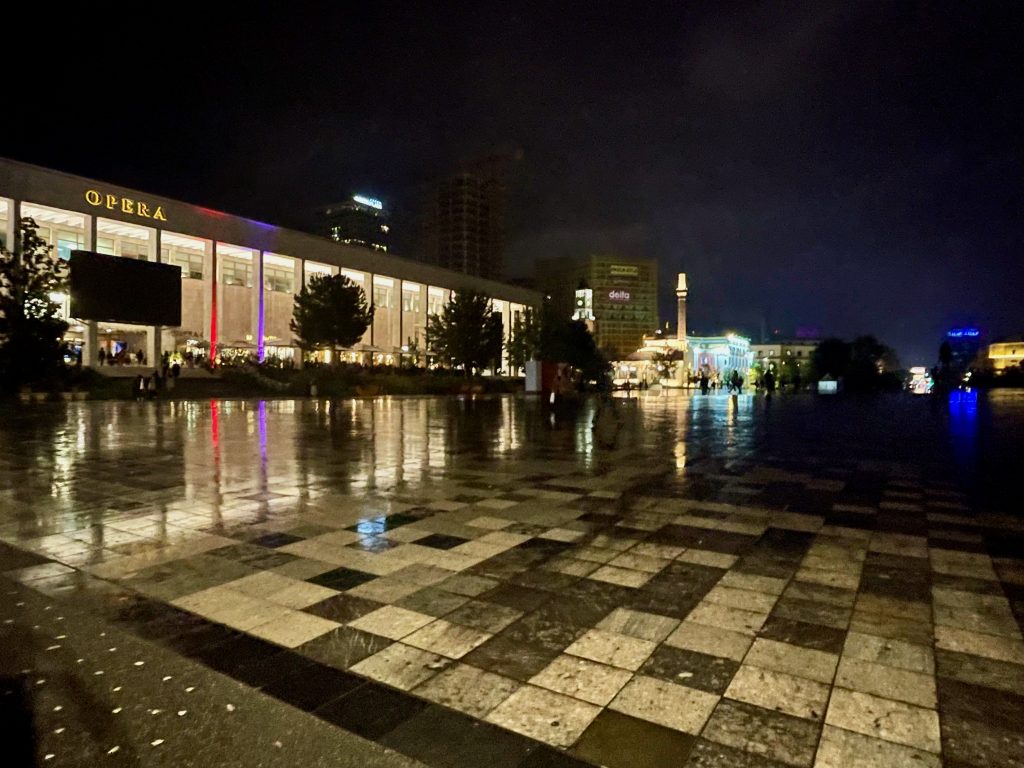 The square itself is an interesting combination of old, beautiful buildings, interesting Soviet era ones and much less attractive modern constructions. The most imposing is the Palace of Culture. Constructed on the orders of Albanian dictator Enver Hoxha in the 1960's, it is now the home of the Albanian opera as well as a couple of cafes and a particularly good international bookshop. While the building is slightly elevated above the square there are ramps enabling easy access to all. To the right of this are the Et'hem Bey Mosque and the Clocktower. Neither, unfortunately have wheelchair access, the mosque having a few steps at the main entrance. It is, nonetheless, an attractive building in its own right, which, while no consolation, does afford some interest in this corner of the square.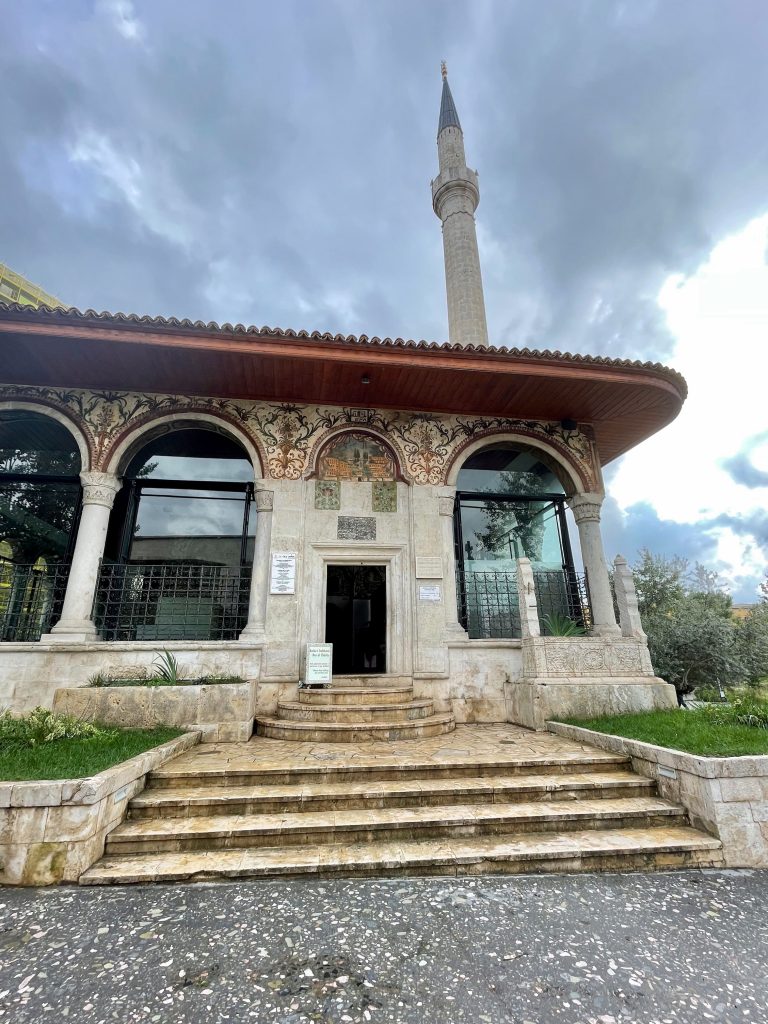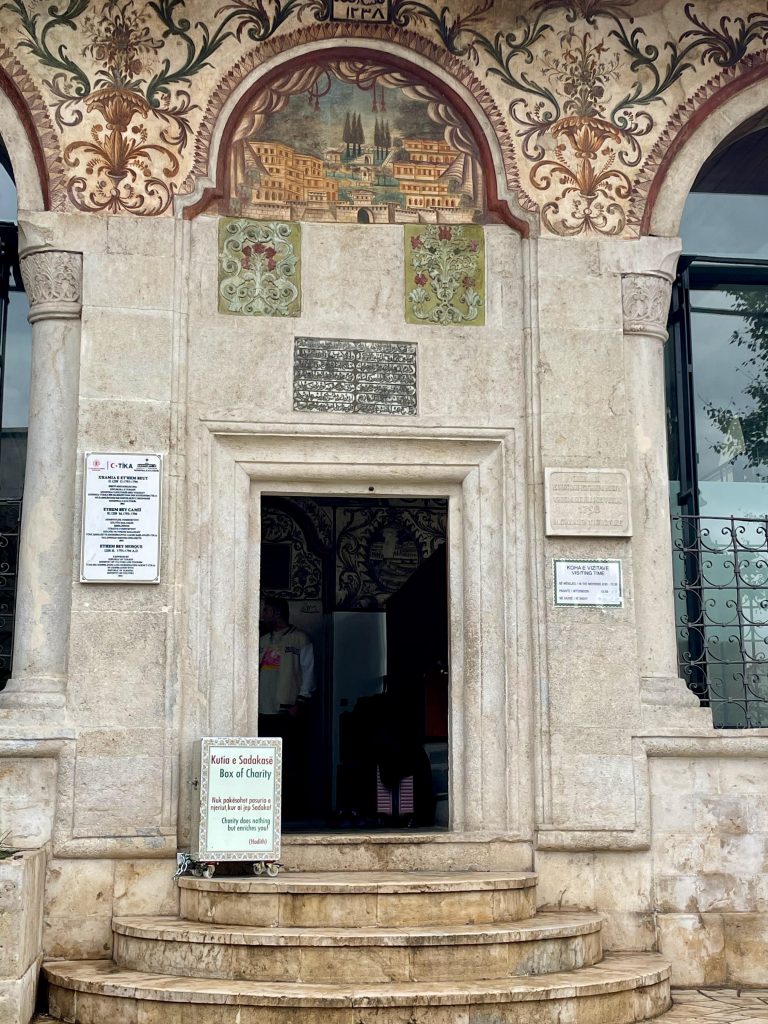 There is of course a statue of the national hero, although rather smaller than I expected. However, he is positioned with a nice backdrop of one of the green parks to the edge of the square around which are many colourful buildings. Edi Rama, former mayor of Tirana, may have something to do with this. When he was elected in 2000 he decided to brighten up the city. His own background as an art professor led him to commission many artists to give his hometown a facelift, with the result that there are many brightly painted buildings on view throughout Tirana.
The National History Museum is another impressive building, located on the opposite side of the square. On the outside is a large fresco which depicts all the military victories won by the Albanians over the years. Unfortunately, it was undergoing extensive renovations when I visited so it wasn't possible to judge its accessibility.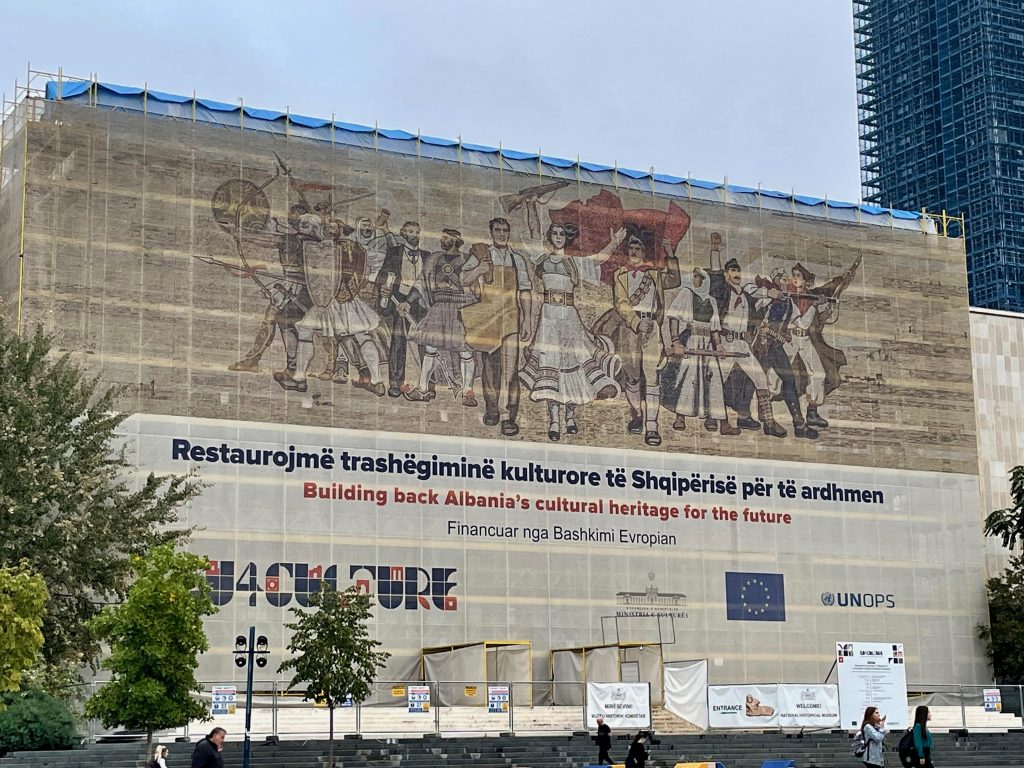 The centre of Tirana has wide open streets which are great for access. Drop kerbs, whilst not plentiful, are in evidence. In addition, the city is relatively compact meaning the distances between points of interest are short. However, off the main routes the roads aren't quite as good but there is still lots to get around easily. Access into shops and restaurants is varied depending on where you are.
Ask many Western Europeans what they know about Albania's history and the likelihood is that you will either get blank looks or misguided impressions. I will confess that I fell into the same category until I visited, at which point I became fascinated by the events of the last century which have had such a dramatic impact on the country today. Ruled by the dictator Enver Hoxha from 1944 to 1985, his brutal regime was responsible for thousands of deaths as well as the building of the most extensive network of bunkers, more than 173,00 in total. Hoxha was paranoid about invasion by neighbouring countries and as such, instigated this massive building programme to protect the country from foreign aggressors. The irony is that they were never needed, never used and caused untold damage to the country due to the extreme poverty the scheme inflicted on its citizens.
Just a few minutes from Skanderbeg Square lies Bunk'Art 2, one of these bunkers which has now been converted into a museum and art gallery documenting the part played by the police and 'Sigurimi', the Albanian State Police. While utterly fascinating, it unfortunately does not have access for wheelchairs, as there are about ten steps to access the museum, although once inside it is all flat. It is possible however to go just inside the entrance, where there are many photos of individuals who lost their lives under Hoxha's rule. It does lack any written information at this point, but I was informed that the photos represent intellectuals, medical personnel and members of the clergy amongst others.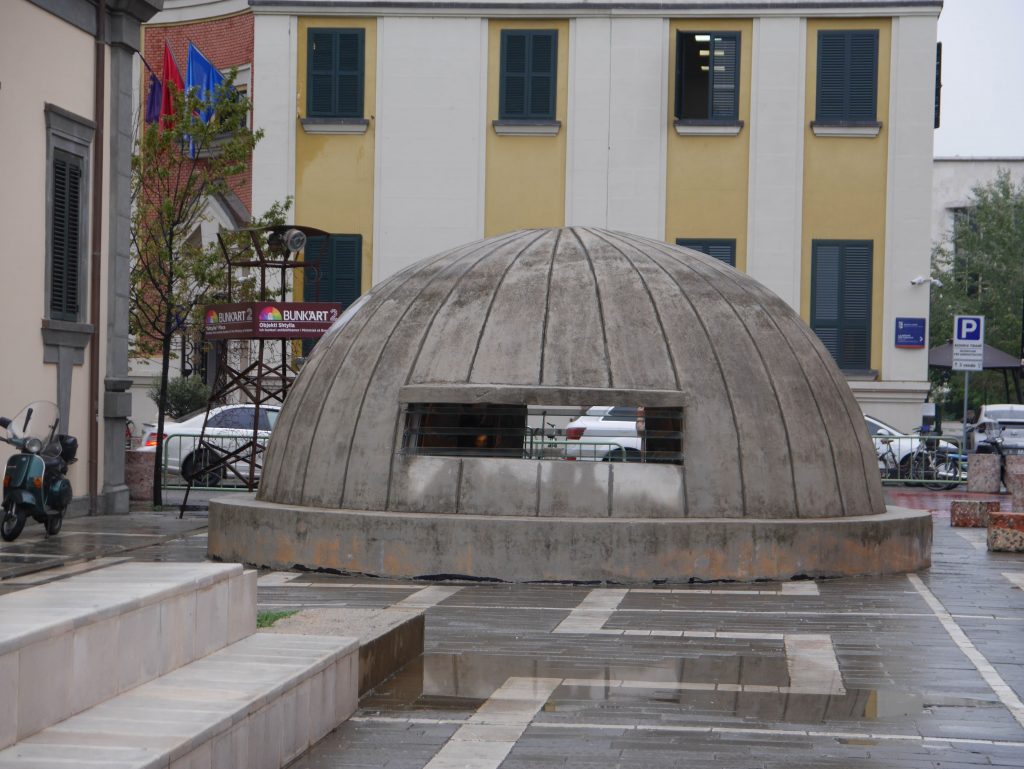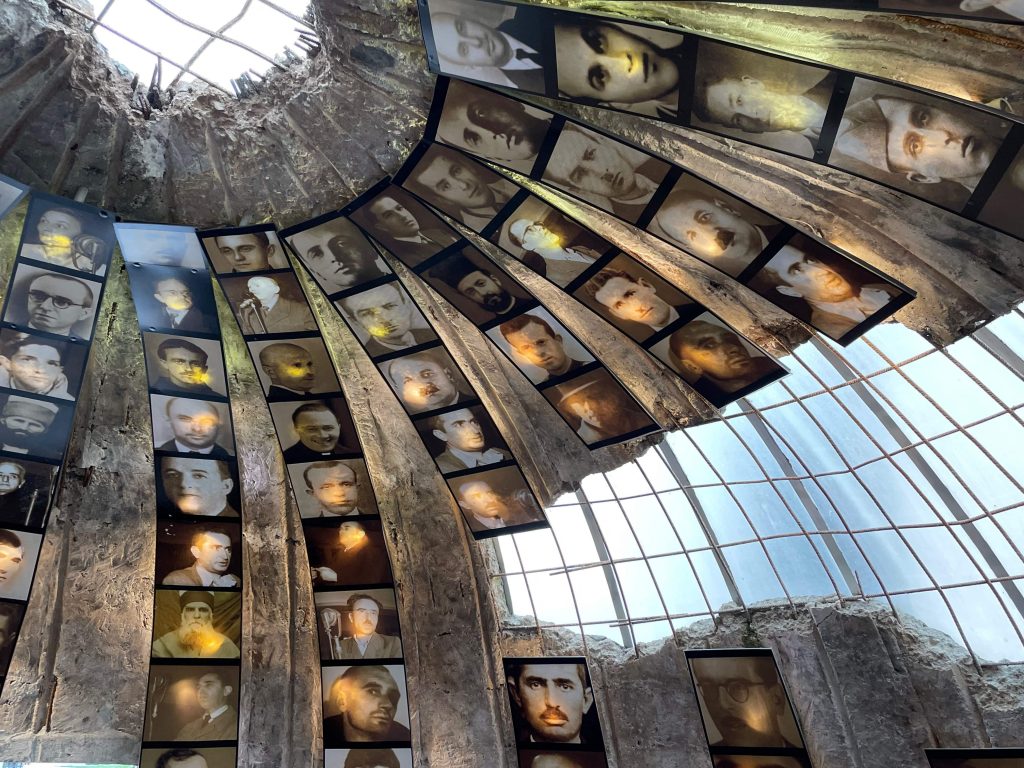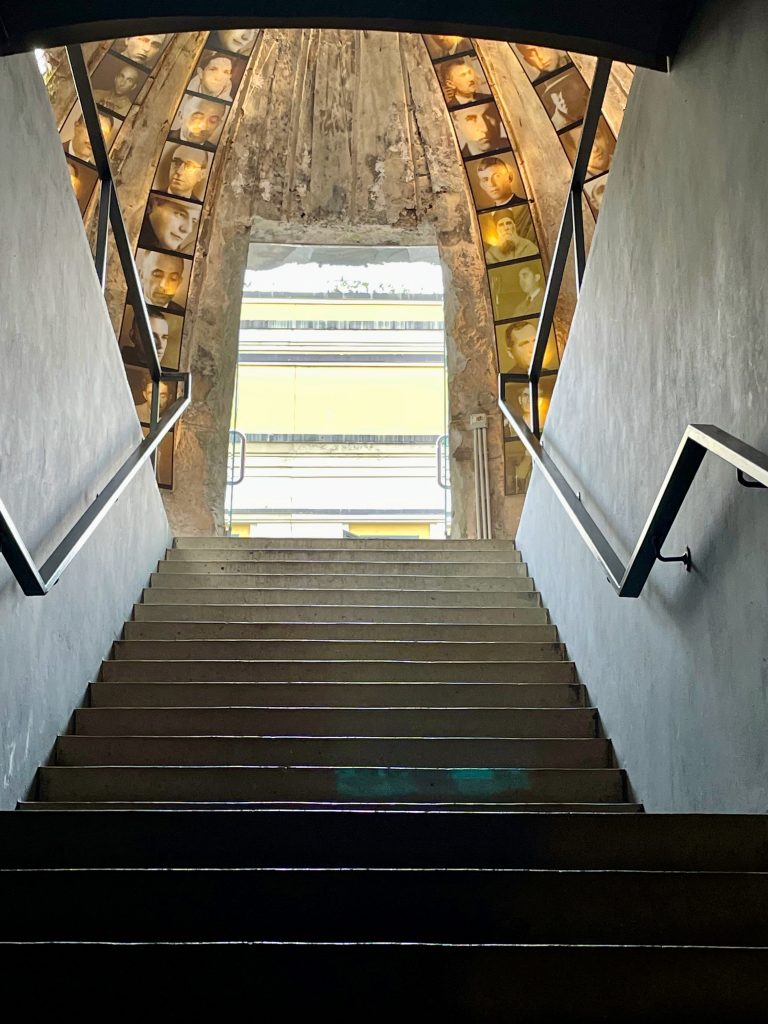 Further on again and it is possible to see the remnants of the Pyramid of Tirana. Opened in 1988 as a museum in honour of Hoxha, the structure has been the centre of much controversy over the years and is now largely decrepit. However, it is in the process of being redeveloped, with talk of it becoming a community space with offices, restaurants and cafes.
Talking of cafes, a visit to the Pedonal area is worth it. This long street ends on Skanderbeg Square and starts with the former Castle of Tirana. While the castle is long gone, it is possible to see the odd trace of it in the old doors which frame the arched entrance into the former castle. Here you will find an assortment of bars, restaurants and independent shops, many of which are largely easily accessible from the street.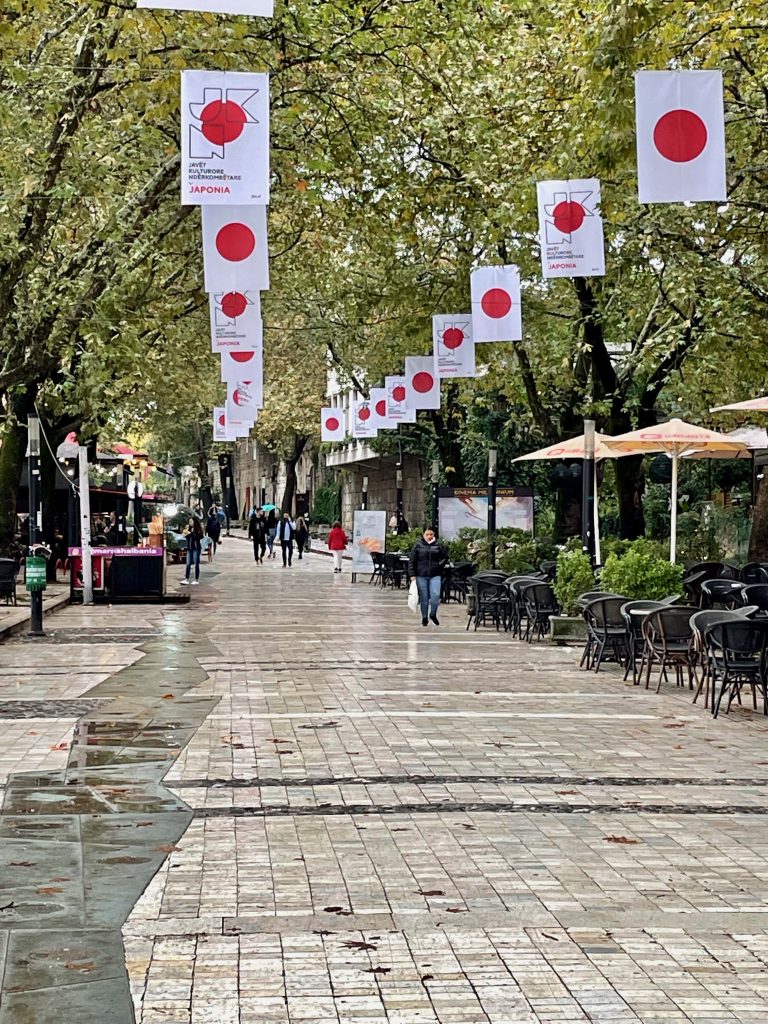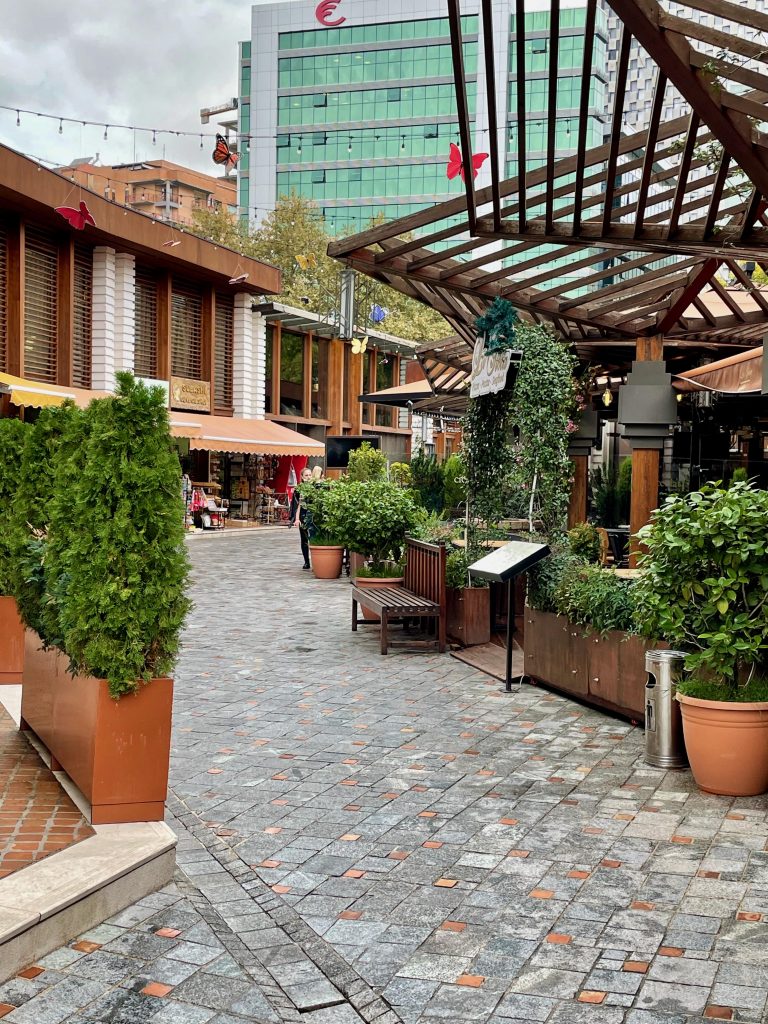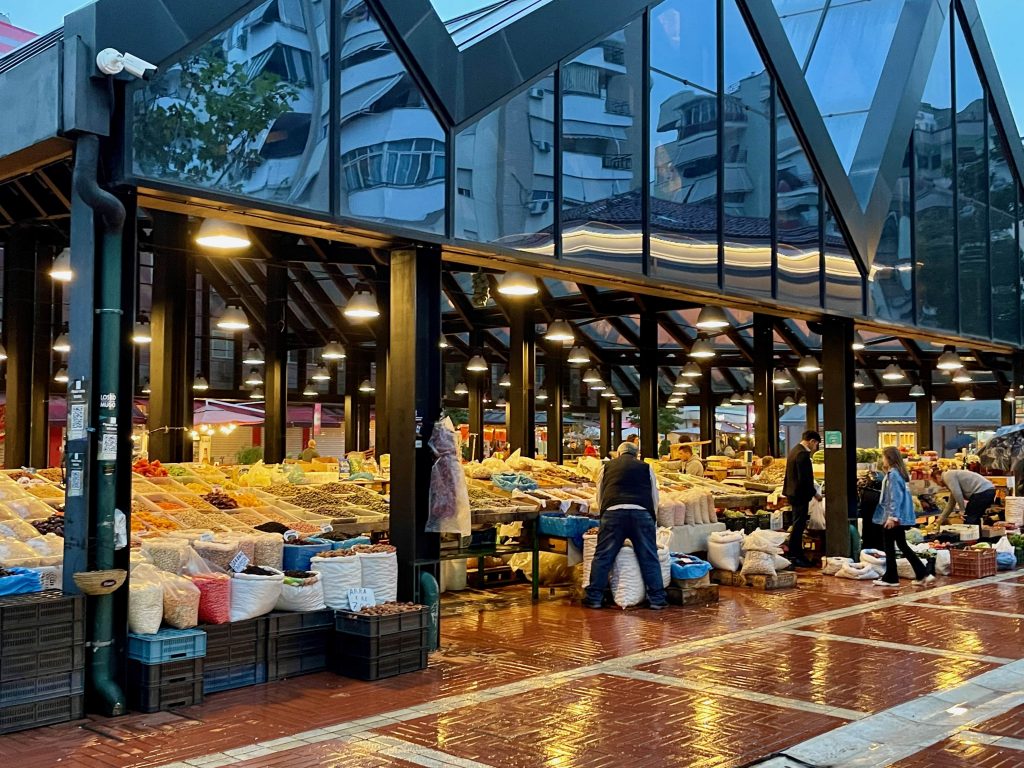 The same goes for the main street itself where you can find Turkish ice cream sellers, listen to the old men playing the Cifelli or just people watch from one of the many pavement bars. An alternative option would be the New Bazaar, a bustling hub of activity not far from the square where vendors sell fresh vegetables, pungent spices, military memorabilia and more.
Come evening time and it is worth a wander down to Blokku. This area was once the sole preserve of the political elite of the regime. In fact, it is still possible to see Hoxha's house, which sits on the corner of one of the main streets. It is not a particularly impressive building and would be easy to bypass if you did not know its history. Nonetheless, it is an interesting place to see.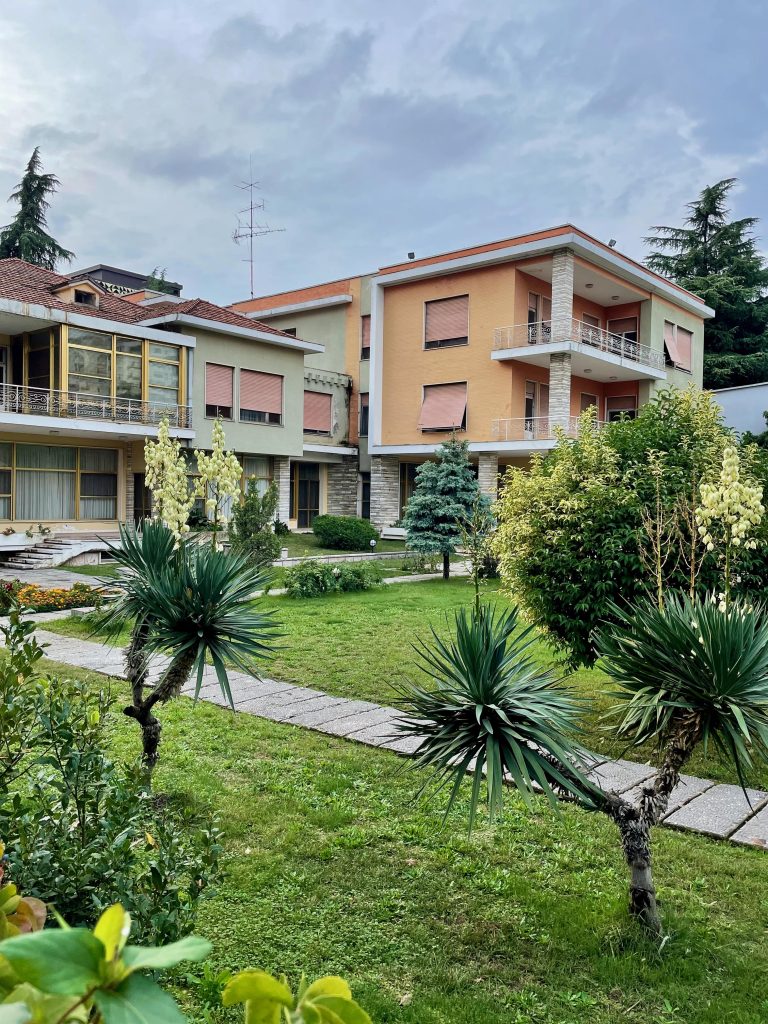 Now, though relatively quiet during the day, the area is home to many bars and restaurants. Access is not quite as good as the more central area with some of the pavements being a little narrow. However, with a bit of time and patience it is still possible to explore and maybe sample some of the Albanian beers. Or, if you are feeling brave, some of the local raki.
Tirana is a fascinating city to wander around. With a rich combination of old and new, Communist and Capitalist, the buildings offer plenty of visual interest. There is a strong café culture and there are worse ways to while away a few hours than watching the world go by from one of the many cafes or bars. The people are fabulous, warm and welcoming. You are likely to find yourself having an in-depth conversation about certain aspects of Albanian culture within ten minutes of meeting someone.
Wheelchair access in Tirana faces some issues with entry into buildings, in which it is often not a priority. Discussions seem to indicate that this is not due to a lack of willingness, more from a lack of knowledge about what is needed. Hotels are being built all over the city and while many claim to be accessible the reality does not always bear out. Shower cubicles seem to be the particular stumbling block. While walk in showers seem to be a standard in most modern hotels, they are often hampered by fixed shower screens which make transferring from wheel to shower chair tricky. However, this is not the case everywhere so make sure you get pictures before you book.
Accessible transport is still, unfortunately, non-existent.
Accessible toilets are also a bit hit and miss, although usually available in the more modern hotels.
But things are changing. Albania is currently the fastest growing tourist destination in Europe. More and more international hotel chains are moving into the city. With this comes a greater level of awareness about the requirements of disabled travellers. A lot of big businesses are investing and alongside that better training and education is becoming more readily available. In addition, as an EU candidate, Albania will need likely need to implement certain changes to gain full membership.
Tirana has a lot to offer the independent traveller. Culture in abundance, a complex history, great food and welcoming people. From Tirana, for the person with a little more time on their hands, there are many more places to discover including the spectacular natural landscapes.
For the wheelchair user with some mobility, it would make a fascinating and different destination, especially bearing in mind it is so easily reachable from many European airports. However, full time powerchair users would struggle to make it out of the airport at this stage, due to an absence of accessible public transport or taxis. It is a real shame, as once in the city there is so much to see.
Other places of interest in Tirana (Note – these were not visited so no detailed information about access can be provided)
House of Leaves – also known as the Museum of Secret Surveillance, formerly the headquarters of the National Intelligence Service, it showcases the multitude of ways Hoxha's regime kept an eye what was going on. http://muzeugjethi.gov.al
Grand Park – South of Blokku this is a large green space, housing the Presidential Palace built pre-Communism for King Zog as well as an artificial lake used for swimming and fishing. https://aprtirana.al
I stayed at the Hilton Garden Inn, Tirana. https://www.hilton.com/en/hotels/tiagigi-hilton-garden-inn-tirana/?SEO_id=GMB-EMEA-GI-TIAGIGI. Fantastic, helpful staff and pretty good, although not quite 100%, access. For more information please get in touch at https://awheelandaway.com/contact/