Morocco is my happy place…..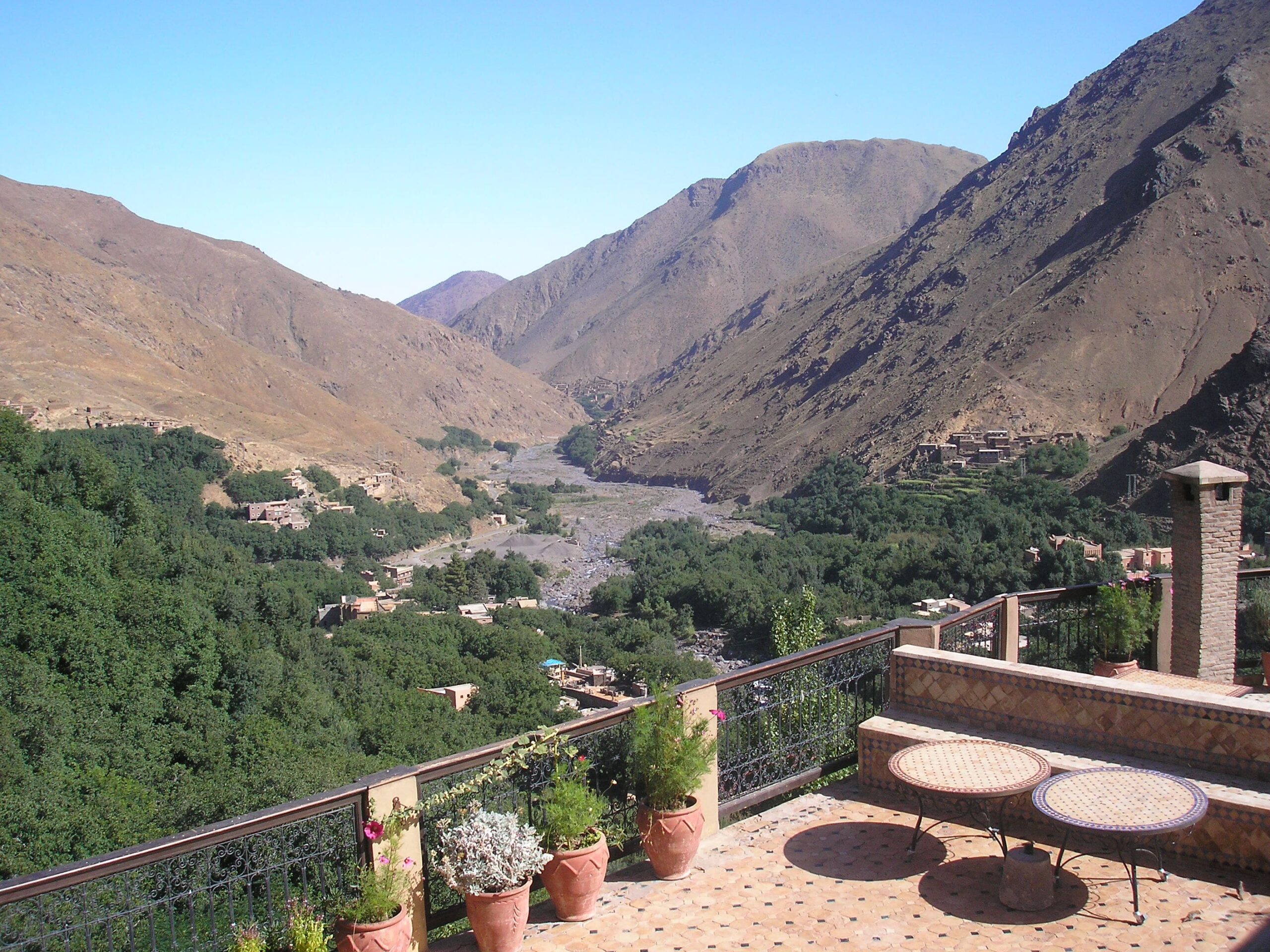 Morocco is easy to describe – quite simply, once you've been you will never want to leave.
You will find yourself fantasising about buying a riad and selling your house back home. Your children will be able to grow up surrounded by joy and people who see them as an absolute gift. Your mornings will consist of long leisurely breakfasts on the terrace, scrambled eggs and Moroccan pancakes, washed down with endless glasses of mint tea. You will spend your days with people with an absolute passion for life, who exude warmth and kindness, whether that be in the desert, the mountains, at the beach or wandering around the souks in a city unchanged for hundreds of years.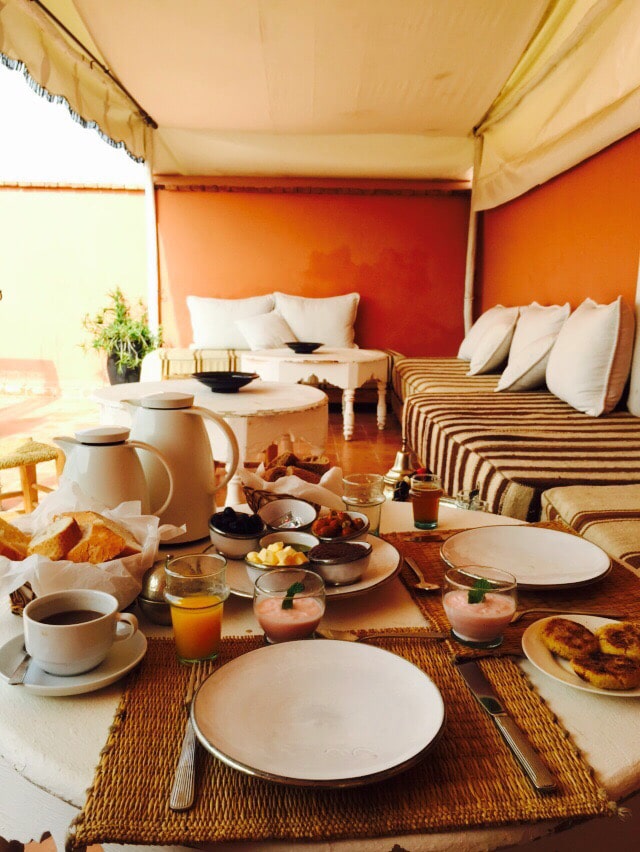 My own love affair with Morocco began as a child when, from living in Gibraltar, my parents decided to take us on a two-week holiday to Morocco. With my parents and my sister, along with my mum and dads' best friends and their two children, we all piled in to an old Landrover borrowed from the Navy and set off to catch the Mons Calpe ferry to Tangier. For me this was beyond exciting – my family were a typical seventies one for whom holidays were deemed as a luxury and this was the first holiday we had ever been on that didn't consist of sleeping under the pink candlewick bedspreads in my Nanna's house.
The destination was a campsite in Asilah on the western coast of Morocco. We had a fantastic time, so good in fact that we all decided to come back again the following year, this time further down the coast to Mohammedia. One of my clearest memories of this trip was the little island off the beach that was reachable on foot when the tide was out. To a child of seven this was beyond exciting and we used to spend half our holiday over there. This became even more of an adventure when, on one occasion while playing over there, the tide started to come in and I wasn't able to walk back. I had to be carried on the shoulders of a much taller friend which I thought was wonderful!
I also remember when we got stuck up in the mountains – the Landrover had managed to get us pretty much off the beaten track along steep sided roads and up and down ravines. To the squeals of my Aunty Pauline, us children thought it was great fun as we piled up stones to get some traction on the slippy bits and watched as Uncle Dave managed to manouevre along some pretty hair-raising tracks. But finally, our delightful old Landy was beaten and we were stuck. In my child memory, it seemed like a long time, with my mum making me wear her petticoat on my head to protect me from the sun and Aunty Pauline rationing out the oranges in case we were there a long time. The reality was it was probably only around an hour before out of the distance, riding on a horse came Amen, a local man who became our rescuer. He took us all back to his house where his wife fed and watered us while Amen and his friends sorted out the Landrover. I do remember the wonderful smells coming from the house and the readiness with which they welcomed us into their home.
We made it back to Mohammedia with no further drama, and Amen in fact came to visit us one day before we returned home. It was lovely to be able to return the hospitality with pink angel cake outside our caravan.
I was hooked – Morocco was the place of adventure in my young mind and forever afterwards I harboured a hankering to return. So, for our first big family holiday with both our children we made the decision to travel to Morocco. I remembered wondering if my memories would hold true and if it would be as exciting as I remembered………
I needn't have worried – Marrakech regaled us from the outset with the smells, the sounds, the colours. Molly, aged just 4, was entranced by the belly dancers in Djemma el Fna, the donkeys on the streets, the chaos of the souks and the mountains of pretty, sparkly things hanging up on all the stalls. She surveyed the snake charmers from the safety of Dad's shoulders and was intrigued by the water sellers in their colourful costumes.
Stan, only five months old, was happy as could be, enjoying the attention from everyone when they discovered him in the back of our double pram. He was perfectly content, when, strapped to my front, we followed Molly and Graham on the donkey up the mountain, to the fabulous kasbah that was to be our base for the next few days. Set high in the mountains, with panoramic views all around, the setting was truly stunning.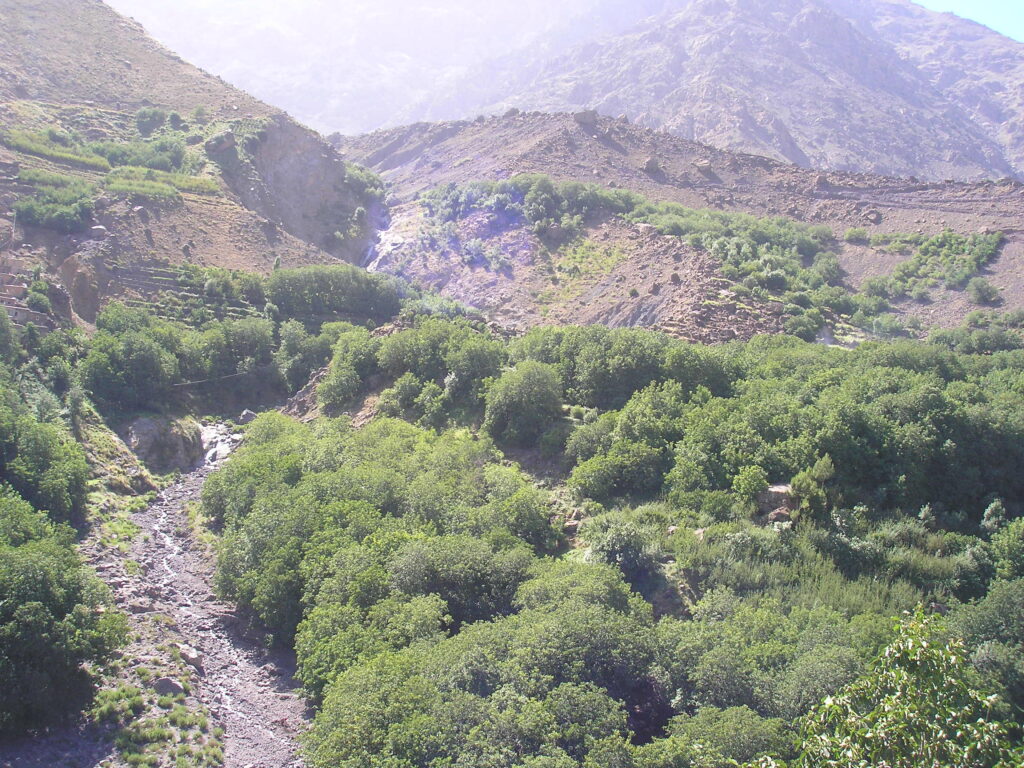 I remember so clearly sitting by the river with Molly, a short distance from the kasbah. The mountains enveloped us and we were both paddling in the water. She was giggling and it was the only sound to be heard, just utterly peaceful. Heaven.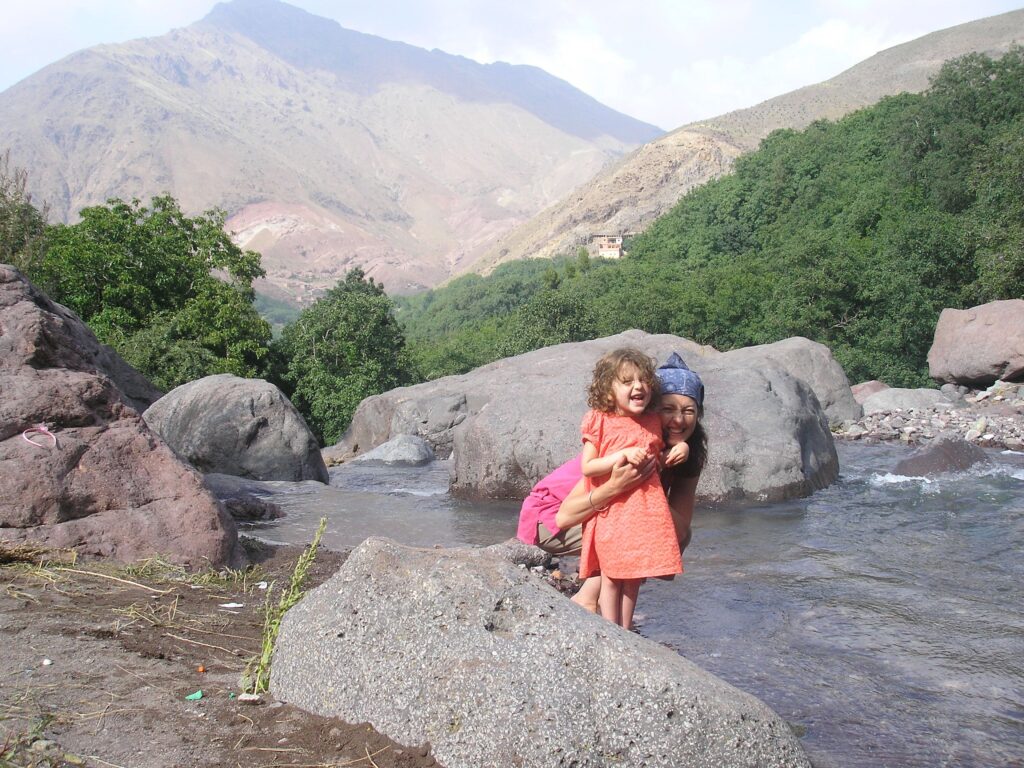 We have so many happy memories from that holiday alone and have been fortunate enough to return many times since.
Perhaps it became clear just how many times when, one day wandering through the souks in Marrakech, a vendor came up and greeted Molly by name!
We have ventured up into the Rif mountains in the north where we visited the blue city of Chefchaouen. We have travelled all along the coast, to lovely towns and wildlife reserves where we watched clouds of flamingoes in a beautiful lagoon. We have met amazing people, been invited to their homes where we have danced and shared meals with them. We have fallen in love with Taroudant and a very special hotel where they would open the restaurant just to make a meal for the children and where the staff were so kind one even took Stan's punctured armbands home one night to fix them. We have hitched rides to the beach on carts through the melon fields, we have travelled by overnight train, we have met the slightly grumpy but inordinately kind Mustapha who would drive us for hours at a time with no idea of our final destination. Incidentally, the melon fields sparked a new attachment for Stan. On being presented with his very own melon, he decided to make it his special friend and carried it around for the rest of the trip. It had songs sung to it and was cuddled in bed at night!
The food is phenomenal, whether you want tagines, harira or just a fantastic chicken sandwich outside the funky Café des Epices. You can buy the most wonderful bread from vendors on the streets, baked fresh every day. The markets are vibrant with the colours of the fruit and vegetables, while the stalls are piled high with spices and sweets. Molly managed to bag her own 'spaghetti waiter' who would make spaghetti bolognaise for her every night (she was a fussy eater!). The following year, just after checking in to the same hotel, he came up to us when we sat by the pool and, addressing her by name, offered to do the same thing for dinner that evening!'. That's service!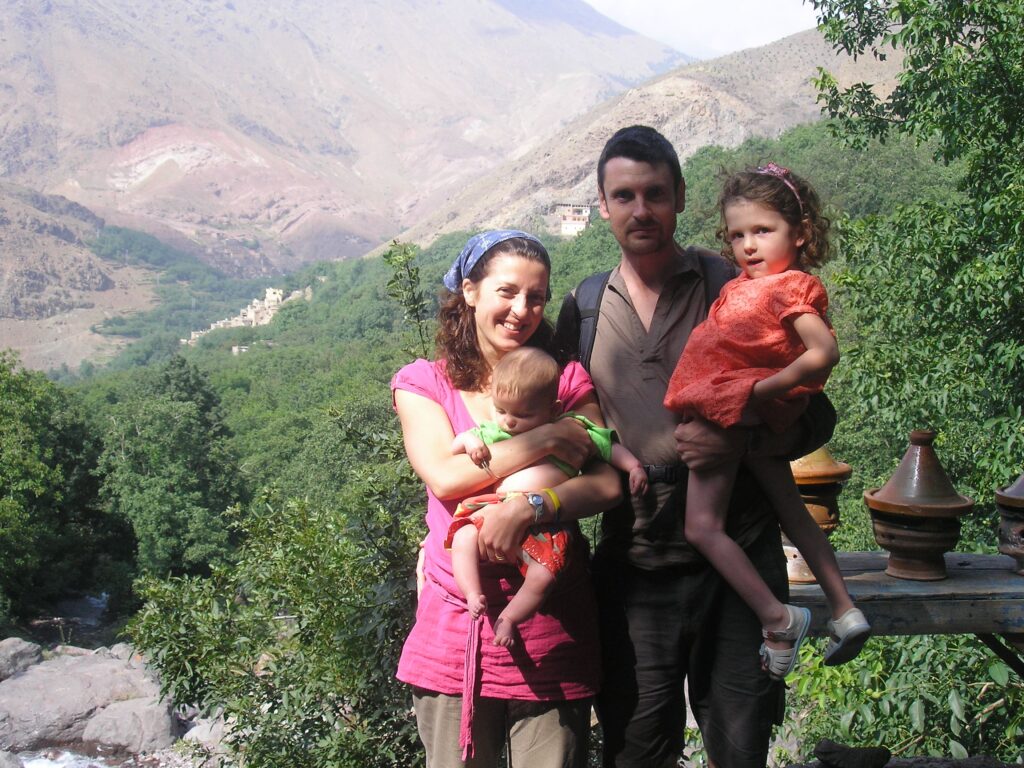 I could write for hours about the many reasons I and my family love Morocco. But at the end of it all, all I know is that when I travel to Morocco and get off the plane at Marrakech Menara airport and hop on to the bus into the city, my smile gets wider and I know that this is where I want to be.
If you are planning to travel to Morocco then please do visit our destination page https://awheelandaway.com/discover/morocco/ It is still very much in its infancy but there is lots more information than has yet made it on the website so please do get in touch at https://awheelandaway.com/contact/
If you have already been lucky enough to travel to Morocco then please share your experiences at https://awheelandaway.com/share/. We'd love to hear about the places you have visited and any recommendations on accessible travel.